Bestel

"THE ROBOT WHO BECAME A HUMAN" (in het engels)

nu alvast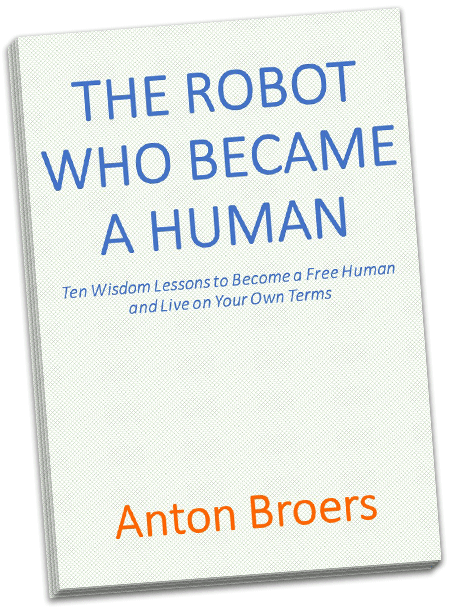 "If there was just one book I had to read this year, it would be this one. Anton has written a masterpiece."
OVER HET BOEK
Dax, een enthousiaste student van het leven, ontmoet Rama, een verlichte master, en begint aan de innerlijke zoektocht naar zelf-realisatie. Dax leert dat zijn levenservaring in zijn mind wordt gecreëerd. Hij ontdekt dat we worden geleid door onze onbewust aangeleerde mindset. Door onze voorgeprogrammeerde mind, waar we ons niet bewust van zijn, leven we als robots; we leven niet als mensen die vrij zijn. Onder de liefdevolle en efficiënte begeleiding van Rama ontmoet Dax verschillende leraren over de hele wereld, ontdekt hij zijn echte zelf en vindt hij de vrijheid en vervulling die hij miste in zijn leven. Naarmate het verhaal vordert, komt Dax er achter wat er voor nodig is om de schrijver te zijn van je eigen levensverhaal.
BESTEL NU,
ontvang een door de auteur gesigneerd boek en ontvang een uitnodiging voor een groepscoachinggesprek met de auteur om het boek te bespreken (nadat het boek uit is)